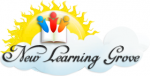 New Learning Grove Academy~A well-Balanced Summer Camp
School Away From School with Fun & Learning with experienced professionals!
June 4 to August 10, 2018
A great combination of academics (English, Math, CogAT, AP Math) with several extra-curricular activities including STEM, computer programming,  Marshall Arts, Yoga, Table Tennis, public speaking, clay art,   & many more activities! We also offer a customize education per your request!
After 7 successful years, the New Learning Grove Academy is proudly open for enrollment in our 2018 Summer Camp on our new and highly spacious location. We have a wide range of activities including academics to ensure that your child will be fully prepared for the next grade! If you are looking for a well-rounded program, please contact us.
Rani Mastey is a highly experienced teacher from Challenger, a well-accredited private school in the Bay Area. She provides one-on-one attention to ensure the academic progress of each of her students. For this reason, seats are limited. Please contact us for registration information and exact schedule.
Contact information: 925-596-0471
Regards,
Rani (Akancsha) Mastey
www.newlearninggroveacademy.com
Now, do you know which are the most popular Indian food dishes in the local Tri-Valley Indian Restaurants?