Learn Telugu at SiliconAndhra Manabadi – classes start on 09/10/2022 weekend.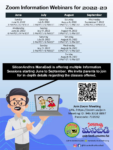 Learning Telugu at SiliconAndhra ManaBadi has the following advantages.
1.SiliconAndhra ManaBadi is a 501(c)(3), the only Telugu Language school that is ACS-WASC accredited (Accrediting Commission for Schools-Western Association of Schools and Colleges).
2.SiliconAndhra Manabadi is the only approved Non District Language School for Telugu Language in SanRamon/Pleasanton/Dublin/MountainHouse school districts in East Bay.
3.Kids in grades 7 -12 have the opportunity to take Telugu "for credit" classes to fulfill high school World Language class requirements and high school graduation requirements.
4.Over 65,000 kids learnt Telugu in Manabadi till date.
Please do not miss this opportunity.
-For kids between ages 4 and 6 years, please register them for Balabadi
-For kids who are 6+ years of age and upto 6th grade, please register them for Pravesam (registration is currently open)
-For kids in 7th grade and higher and looking for High School Foreign Language Credit in Telugu, register them for Telugu-1.
If you have not registered yet, please do so using the following link.
https://bit.ly/learntelugu
Still thinking? Check this out – https://bit.ly/whyourlanguage and attend one of our open house sessions on zoom (details in the attached flier).
As you know, the greatest and most powerful gift a parent can give their children is to pass on their language and culture.
For those who have already registered, kudos to you. You have taken a great step in preserving our language and culture.
Chakrapani Madaraju
650-776-8048