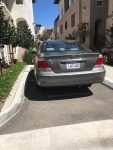 Car – Excellent Condition[/caption]

Have a Toyota Camry for Sale in excellent condition. I am an IT professional who loves travelling , kids and soccer.
The car is with me since 2006 and I have absolutely no issues.  I have purchased a new vehicle. Let me know incase you are interested to Buy.