This year again, The Federation of Indian Associations is organizing the grand mela and parade on August 13-14th. The mission of these India Independence Day festivities is to promote unity in diversity and democracy and build healthy relationship between various Indian and American communities. Folks from Tri Valley area have traditionally attended this biggest Indian mela in the bay Area with enthusiasm.
Location is same as lasy years – 39439 Paseo Padre Parkway, Fremont, CA, 94536 (Corner of Paseo Padre and Walnut Ave).
The Festival of India Banquet Night would be held in San Jose Airport Garden Hotel on Sunday night.
This year's events will feature a Free Health Fair, Dance Competition, Grand Parade, Kid's Corner, Banquet and a grand Cultural Program.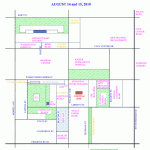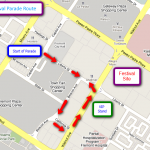 There will be more than 100 booths consisting of Clothes, Arts & Crafts, Food Vendors serving up regional cuisines from across India.