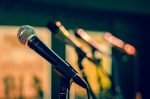 Do you want your child to improve their confidence with public speaking? Are you looking to further their middle-school-debate skills?
I'm the president of the local high school debate team and I'm going to be hosting biweekly speech-and-debate help sessions throughout the end of June and July for middle-schoolers — from beginners to competitors — to improve their organization, presentation, and argumentative skills.
These lessons will be up-front in person (online) and go over topics such as how to build a proper speech, how to use and attack logical fallacies, and how to ease into a career as a competitor in a high-school program. They'll also go over proper presentation skills and how to speak slowly and clearly. These skills are increasingly essential in a world that depends on face-to-face communication, even if your child isn't particularly interested in competitive activity.
For more information and to sign up, please visit my website at thespeaksquare.com.