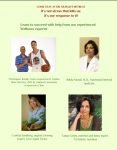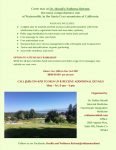 Hi Everyone
please check out our flyer for our Wellness Retreat workshop the most comprehensive one in the Bay Area CA.
Nestled in the Santa Cruz mountains at Watsonville spend 3 nights and attend all our sessions geared up gor stress management!
We all have stress and learning how to respond to it with the right tools is the best way to remain healthy!
Experienced speakers and great program. We do corporate wellness as well!
Call 510-724-6712 to register due to limited spots available
thanks
Dr Rekha Murali
Copy of Retreat Flyer
Now, do you know which are the most popular Indian food dishes in the local Tri-Valley Indian Restaurants?