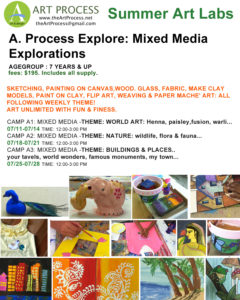 Creative Mixed media Summer Labs.
3 hours- 4days of Art Afternoons in Studio environment. Best feedback we always get is How kids keep on creating what they learned in the camp.
www.theArtprocess.net
Taught by Professional Artist &  Architect.  A practical, 'design school' Art experience for kids 7 years and up.