According to 2010 Demographic Profile Data, 11.3% of San Ramon, 7.4 of Pleasanton, and 6.8% of Dublin population is now of Asian Indian Origin.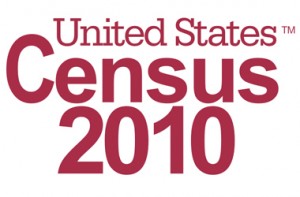 This is a reasonably high concentration of Asian Indian population in one valley area. And if you live here, its not a surprise anymore if you see an even higher percentage of your desi brethren once you are driving in the shopping catchment area of Dublin, living in a residential cluster like Windermere, or even shopping in a place like Costco, or Babys-r-us (that tells an even different story!)
Dublin has 3,116 Asian-Indians, i.e 6.8% of total population
Pleasanton has 5,214 Asian-Indians, i.e 7.4% of total population
Livermore has 1,578 Asian-Indians, i.e 1.9% of total population
San Ramon has 8,179 Asian-Indians, i.e 11.3% of total population
Danville has 745 Asian-Indians, i.e 1.8% of total population
In San Ramon, where public schools are excellent and quite some new housing has been built in the last decade, Indians skyrocketed from 1,463 in 2000 to 8,179 in 2010, a jump of 459%.
City of Pleasanton, with good housing and schools, shot up 175.29% from 1,894 Indians in 2000 to 5,214 in 2010.
Dublin, a smaller city really came up from behind, with only 672 (2.2%) of its residents from India in 2000, to a new number of 3,116, an increase of 363%. This is attributable again to good schools, new upcoming housing, and better connectivity.
The numbers reflect the demographic patters of some other dynamic parts of California economy.
Indian Americans now constitute 22.6% of the population in Cupertino, 18.08% in Fremont, 15.52% in Sunnyvale, 13.64% in Santa Clara and 11.46% in Union City. By numbers, the state of California, San Jose remains first with 43,827 Indians, followed by 38,711 in Fremont and 32,996 in Los Angeles.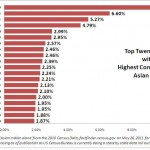 Aaccording to Census 2010 data released by the U.S. Census Bureau, the Indian American population in California rose from 360,392 residents in 2000 to 528,176 in 2010, an increase of 46.4%. In Counties, Alameda (from 47,194 to 72,169) and Contra Costa (from 13,376 to 18,255).