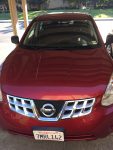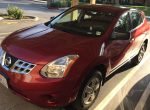 Nissan Rogue 2013 – External Color – Red, Internal Color – Grey & Black seat color.
Mileage – 61872 miles
Tires – Newly replaced recently
Regular Oil checks and service done. Recently done at Midas.
Contact: Vijay, 610 781 9405, svcvisio…@g…com
Now, do you know which are the most popular Indian food dishes in the local Tri-Valley Indian Restaurants?