Home cooked food delivered to you fresh and hot, on most Sunday evenings for orders placed by Saturday evening. The food is made fresh and home-style so you can refrigerate for 3-4 days easily and avoid the hassle of cooking dinner/lunch for your family.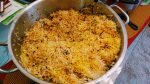 My prices reflect home made quality, free delivery, fresh ingredients,  NO artificial color, NO MSG, NO oil floating on top, NO veggies/meat fried in oil to speed up cooking time, NO old/stale food mixed in with your order.
Please email for menu, price and pictures at chefkrishbayare…@g…com or text/call at four 0 eight nine 4 zero five 1 one eight.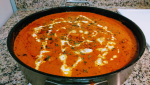 Minimum 5 orders per dish please!! Pls search "chef krish" on this site for info about catering to your parties and events. Happy Holidays!!