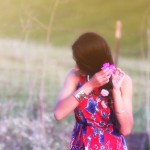 My name is Aisha and I am an independent photographer offering rates that fit any budget.
Let me capture your next priceless moments and memories! For more information please contact me.
Here is a link to just a few photos I took. http://unconfinedaspirations.blogspot.com/2012/04/transition-of-smile.html Contact me more information at (209) 627-9039 or email me at [email protected]
Thank you for your interest! I am so excited to hear from you & I look forward to meeting you!