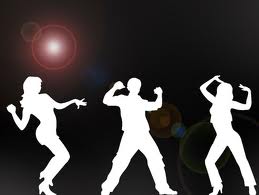 Now that kids are back to school and days become regular, are you planning for some kids activities? How about some fun and learning with Bollywood Dance?
Friends, after successfully running summer dance camp, now I am going to start Bollywood Dance Classes again for all active kids with age 5-8 years (in Dublin).
This Dance program will help them improve their motor skill with some cool dance moves. It is a wonderful opportunity for kids to get social with their age group beyond class room and learn synchronization and coordination as a team. On top of that they will be more disciplined by listening and following dance directions.
Classes will start from September 28th to December 16th 2012 (10 Weeks) – Friday/Sunday and timings are:
• Friday 6:30 PM – 7:30 PM – Bhangra
• Sunday 10:00 AM-11:00 AM – Bollywood Dance
• Sunday 11:30 AM -12:30 PM – Hip-Hop with Bollywood Style
Each above class will run for 10 weeks for a nominal $120 only.
Hurry up and sign up soon; kids will sure have FUN and love these dance classes.
Just confirm on this post, and don't forget to send it across to your other friends.
You can always reach me @408-625-7237 or [email protected] to get more information.
See you all soon…
Archana