Nirvanaah! opened on Dublin, CA a while back. Its a premium ice-cream store in the San Francisco Bay Area, specializing in Indian desserts that are 100% vegetarian and egg-less.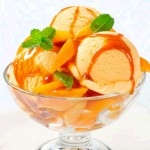 Authentic Indian flavors
100% vegetarian
No eggs used
All natural ingredients
All the ice creams and desserts served at Nirvanaah! are made by Kwality Foods.
For limited time, get $5 for $10 Worth of Indian Ice Cream at Nirvanaah in Dublin (or Sunnyvale, Fremont). You can buy up to 5 vouchers per person. Check out the deal here (and can get another $5 off). Buy by Feb 5 and use by April 30. Deal extended – now closing midnight Feb 8 2013.