Daily Archives: April 9, 2019
Creative Summer Mornings. Popular tri valley Art camp since 2014.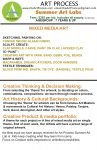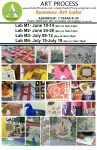 Visit us at www.theArtProcess.net or contact theartproces…@g…com
Moving sale.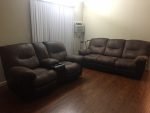 1. Ashley 3 seater (2 side chairs recliners), 2 seater with 2 recliners, cup holders and storage space. One year eight months old, very well maintained for $600
2. King size mattress, Firm, one-side pillowtop in very good condition with box tops for $300
3. TV stand holds up to 65inches TV for $90.
Location: Pleasanton, near Walmart neighborhood.
If interested please contact me  [email protected]
hi my name is kulwinder kaur and im looking for just cooking job Monday- Friday. If interested please contact me on (925)922-0117.