Ayurveda is the Science of life and longevity.  Come and learn about Ayurveda in Dublin on Aug 13.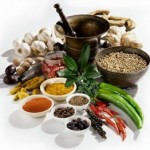 *Improve your lifestyle with ancient secrets
*Learn to bring more energy into your life
*Learn your dosha and body type
*Learn to relax and rejuvenate
*Remedies with your kitchen spices
*Eating Right
*Better Digestion
*2 hours with Ayurveda expert Karen Roth, educator of Ayurveda at large medical facilities like Kaiser.
Venue:  6690 Amador Plaza Road, #215 Dublin, CA 93568 (925-964-9228)
TO REGISTER:
http://secure.artofliving.org/event_details.aspx?event_id=101144