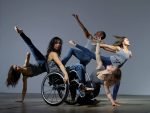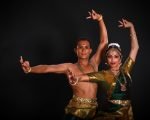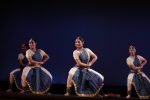 Cultural Connection: A Multicultural Dance Event, Saturday, April 22nd at 2pm at The Dougherty Valley Performing Arts Center, 10550 Albion Road, San Ramon
Tickets: $10
Why does dance matter? Dance, whether social, theatrical, or ritually based, is a form of cultural expression. Join us in celebrating the diversity and richness of our community with astounding live dance performance. See many different cultural expressions through dance, which embody the belief that diversity is one of our community's greatest attributes.
Tickets can be purchased online at www.SanRamonPerformingArts.com or by calling the Box Office at 925-973-3343. Performers include: AXIS Dance Company, Nadhi Thekkek/Nava Dance Theatre, Los Lupenos de San Jose, Nrita Laya Darpan, Tatseena's Middle Eastern Dancers & Xiaopei Chinese Dance.