The Team Asha Marathon program is kicking off in San Ramon on April 16th, 2011 (besides in San Francisco and Sunnywale).
The program provides training and guidance to run a marathon, as well as helps the cause of child education in India.
You can train with Team Asha for a Half or Full Marathon by joining the Team Asha Marathon Training program (A marathon is 26.2 miles; a half marathon is 13.1 miles). There is an initial, nonrefundable registration fee of $75 or $100 (depending on when you register.) There are other costs for races, gears, etc, as well as a goal to raise money (about $2000) for the noble cause. There isn't a minimum fitness level to join the training program. Train for about 6 months for full and about 3 months for half. Join the entire group for a weekly long run (Saturdays) and track session (most Tuesdays.), and there are socials that you get to participate in.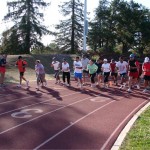 Program Highlights
A comprehensive beginner friendly program.
3 month training for a half marathon and 6 months for a full marathon.
Train with experienced coaches and assistant coaches.
Speed and strength workouts every week.
Guidance on running form, apparel and nutrition.
Guidance from mentors during weekday runs.
Gain bragging rights after you finish a marathon. 🙂
Get fit! Learn to live a healthy and active life style.
Make new friends, attend team parties & dinners!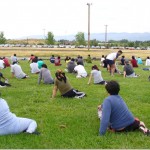 Some quick stats about Team Asha
Years in Operation : 11
Number of Runners : 1191 to date (412 women)
Funds Raised : $2.8 million
Age of Asha Runners : 18 to 60+
Supported Projects : 385
Children Benefited: 500,000+
Free Info sessions
East Bay Program Kickoff
Apr 16th, 2011 – 2:00 – 5:00 PM
Multi Purpose Room (MPR)
Windemere Ranch Middle School
11611 East Branch Pkwy
San Ramon, CA 94582
Register at:
https://www.ashanet.org/siliconvalley/marathon/
Contact: [email protected]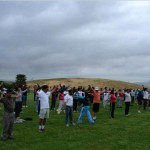 Team Asha is a sports program organized by Asha for Education (Asha) that gives the chance to individuals of all ages to discover the magical benefits of physical activities like running and biking including but not limited to an active and healthy lifestyle. All that while helping raise funds for projects supported by Asha in India. Team Asha aims to provide every runner, every biker with the means to change their own lives and make a positive difference in the life of thousands of underprivileged children in India.
The program has been in existence since 2000 and helped hundreds of runners, 70% of them first timers, to reach new endurance levels and take on bigger challenges. Our expert coaches and involved mentors add a personal touch to the training and help you with not just running a marathon but leading a healthy lifestyle as well. Learn more about the program here.
Last year alone, more than 200 participants have helped raise over $370,000 towards 38 projects supported by Asha for Education, Silicon Valley Chapter.