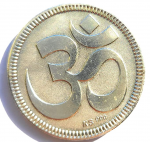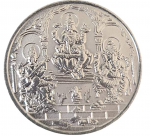 Made  up of 999 fine silver, this coin weighs 20 grams, and it is an excellent gift to offer on various occasions. On one side of this silver coin, images of three Hindu Gods Ganesh ,Lakshmi and Sarsawati Ji in a beautiful and impressive style are engraved. On the other side, the coin is adorned with a symbol of Aum and the details regarding its composition.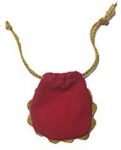 Very Good price at this quality !!!
Perfect gift for Diwali, return gift, house warming, best wishes.