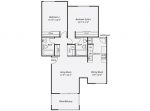 Hi, We are in Pleasanton eAves apartment. We have been staying here for 1 and half years and love this place which is 2 bed 2 bath.
I am moving from this apartment due to personal reasons. Who ever signs lease gets first Month $600 off!
Available from Feb 1st week.
-2nd floor 2bedrooms/2 bathrooms apartment with garage and vaulted ceiling available in Pleasanton Eaves Apartments.
-There is fully equipped kitchen, and washer/dryer in unit.
-An assigned garage parking space is included and it has an additional storage unit in it. This type of unit is rarely available.
– Walkable to BART, Every 15 min Rapid bus to BART.
-Very good schools, walkable to FairLands Elementary school.
-Very Close to Gym/Pool/Leasing office.
-Please email or call to see the unit.