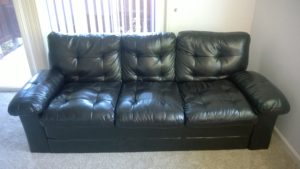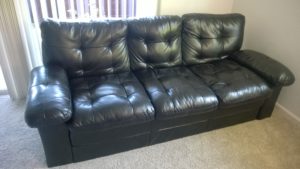 Homelegance Charley Bi-Cast Vinyl Sofa, Dark Brown for sale for $150.  The sofa is a 3 seater sofa but can fit 4 persons.  Purchased for $375 during Aug 2015.  The sofa is very clean and looks brand new.  Selling this since I'm moving to India.  Refer the pictures of the sofa.
Also, refer the link of the product from Amazon below: https://www.amazon.com/gp/product/B009NE3B4G/ref=oh_aui_detailpage_o08_s00?ie=UTF8&psc=1
If interested, please contact Ramesh @ 608-381-5436.  The sofa should be picked up from San Ramon at your own cost.