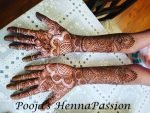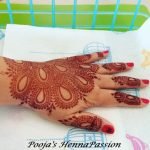 Hello All…
I am a henna artist who uses homemade organic henna paste to make tattoos..
Make any Wedding, Birthday, Anniversary, Henna parties and  bridal shower more fun with glittery tattoos.
Lot of designs to choose from and price starts from 5 dollars and every budget range can choose from trendy designs.
Free consultation available.
Call me on 9253076818 with any questions..