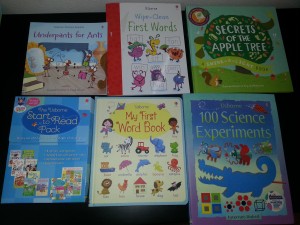 Hello Neighbors, I am excited to be your neighborhood Usborne Books consultant. For those of you who are not familiar with Usborne Books, here is a little introduction.
Usborne Publishing, also called Usborne Books, is a UK-based publisher of children's literature.
It was founded by Peter Usborne in 1973 and uses an in-house team of writers, editors and designers and is translated into over 55 languages. The sister company Usborne Books at home, focussed on selling to families, schools and communities, was founded in 1981 by Randall White. In 2008 Kane Miller books were purchased and the name was changed to Usborne Books and More. Usborne books nearly feature 1500 titles and offers books for all ages from infant to teen years.
Why Usborne Books?
Listed below are some unique features of Usborne books:
Colorful illustrations and fold-out flaps to grasp the attention of kids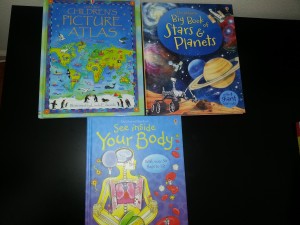 Subject matter very well researched and presented in a straightforward manner for easy understanding
Enormous range of topics to choose from for curious minds
Touchy-feely books for sensory development
Phonics readers with rhyming, phonics based text and dual text readers for gradual progression
Most books are internet linked meaning limitless resources for in depth study
Usborne books are affordable making it perfect addition to a Home library, Birthday or Goodie bag gifts or donating to schools or charities. For example,Science books for kids start at $4.99 each.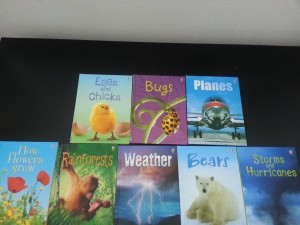 In addition there are books for Kindergarden and School Age reading and School age homework helpers( for Math,Biology,Chemistry etc), Reference and Study Aids, Beginners – Non Fiction series (like Living in Space,How Flowers Grow),True Adventure stories, Sticker books, Books for keeping up with hobbies like (Learning to Play Guitar,Complete Book of Chess etc),books for Social Studies and World History etc. Please visit my website at www.worldofusbornebooks.com that will direct you to online catalog.
If you would like to see the samples for better understanding do contact me directly at [email protected].
Thank You,
Harini