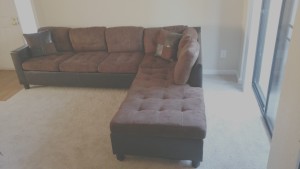 Hi all hope you are looking for an apartment!!!!!
Here you go…..We have very amazing offer for the people who are looking for an apartment….
A 2 bedroom and 2 bathroom apartment with a superb location in the heart of San Ramon, CA is available….Free Furniture+$1000 cash for the one who rents the apt from Nov 1st, 2015
Me and my husband both don't smoke, don't drink, don't even have pets…. but the pet information was taken for people who keep pets and explained in the ad later….
Plus points of the apartment: –
1) it is 1172 sqft with spacious patio + store room + 2 Cars Carport + guest parking of $2643/month but the price is negotiable too….
2) "10/10 RATING on greatschools.org" of Elementary School of "Bollinger Canyon Elementary School"…. School is also rated as "Best School Ever". Middle School and High School are also 10/10 rating on greatschools.org…….
3) "I-680 S and I-680 N" are "Just 2 Mins Drive".
4) "Target" is 5 mins drive….
5) "SAFEWAY" is 6 mins drive….
6) "Movie Theater" is also 6 mins drive…..
7) Biggest Plus is as follows: –
"Free furniture worth $3000 + $1000 Cash will be given to anyone who leases the two bed apartment from November 1st, 2015". Furniture not even used for a month and is in excellent condition……
Sharing/Family both are welcome.
In sharing 4 people can share the apartment at the same time on one lease agreement….
Pets friendly community but management takes the fee for cats and dogs…. cat fee is 25 dollars and dog fee is 50 or 100 dollars… they also take security deposit of 500 dollars for pets….. Apt rent is 2643 dollars but it is negotiable….
Please contact 4696058899. Thanks for reading the Ad….. Waiting for responses…..