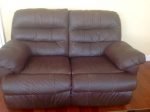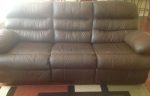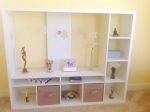 Ashley Reclining Leather Sofa Set in good condition, no wear and tear (3 seater sofa;  2 seater-loveseat) only $299
Like new condition, rarely used, months old Entertainment Center holds upto 55″ TVs, lot of shelves -$125 only
Or All for $399 OBO. Buyer needs to pick up. Please email if interested. In person cash only deal.
Loc: Positano, Dublin, CA.