Recently a friend attended a three day Art of Meditation course, and another talked about it. And then another one. So looks like Art of Living San Ramon/Pleasanton center is coming of age.
There is a FREE event in the effering. Called "Meditation Marathon", it will be held on March 5th 2011 at the Art of Living Center for Yoga and Meditation, Tri Valley location 6690 Amador Plaza Road, Suite 215 Dublin (925-5AOL-101). The event begins at 9am and ends at 4:00pm. There will have multiple sessions that will "help you explore your mind and bring you to the peace within". This event is for beginners as well as seasoned meditators.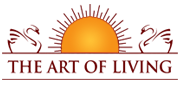 Schedule of Events:
SUKSHMA YOGA – ancient yoga that prepares the mind and body for meditation
BREATHING TECHNIQUES – learn techniques and tools to take home to quieten the mind and relax
GUIDED MEDITATIONS – led by world renowned Spiritual leader
VIDEO PRESENTATION – to understand the mechanics of the mind
CHANTING – Chanting meditation
Participants should bring a yoga mat, water and a blanket. There are no registration requirements, but confirm by calling the number above, or contact [email protected] for more information.
There is Art Excel Follow Up on Mar 06, 2011 at 4:00 PM, again a free event.
The next course (paid – $250) would be Saturday, March 17 – 20. In just three sessions of two hours each, participants "learn to tap the depths of our nature. After the course we can use this simple meditation practice to overcome the effects of inevitable stressful situations and make a positive impact on the quality of our lives". The highlight of the course is the Sudarshan Kriya: An immensely powerful technique that incorporates specific natural rhythms of breath to release stress and purify the entire system by releasing toxins at the deepest cellular level. In addition you can expect talks on wisdom, useful breathing techniques, and even some fun!
There is another course from March 26th-28th, 2011
Friday Singing Satsang at 7 p.m. at the Tri-Valley Center
Long Kriya Schedule at the Center: Wednesday Long Kriya 7pm-8:30pm, Saturday Long Kriya 7am-9am
Mahasivaratri Celebrations, March 2nd, 2011 from 7pm onwards at Tri-Valley Center
The center may also organize Festival of Colors (Holi) on March 19th, 2011. Stay tuned for updates here.