You can  become a sponsor and provide more visibility to your business or service, over and above the post that you can create every three months. If you would like to show your business on the site, please check here for more information. The sponsored messages can be seen in the red boxes below: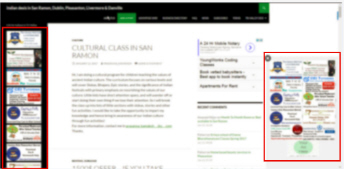 Post Review and Approval
The posts may take a couple of days to review and approve. This is because the posts are approved in batches so that some members who have subscribed to daily RSS feeds via Google Feedburner do not get emails with one or two posts, but rather get a minimum of five posts together.
(The Feedburner emails are different from the weekly email digest that goes out to all the members).
Also, if during the review the posts do not need a change, it makes it easier and faster to approve them, even on a mobile, on the go. Please see the Welcome message on the left for how to compose the posts.