Brilliant Minds San Ramon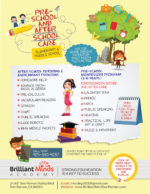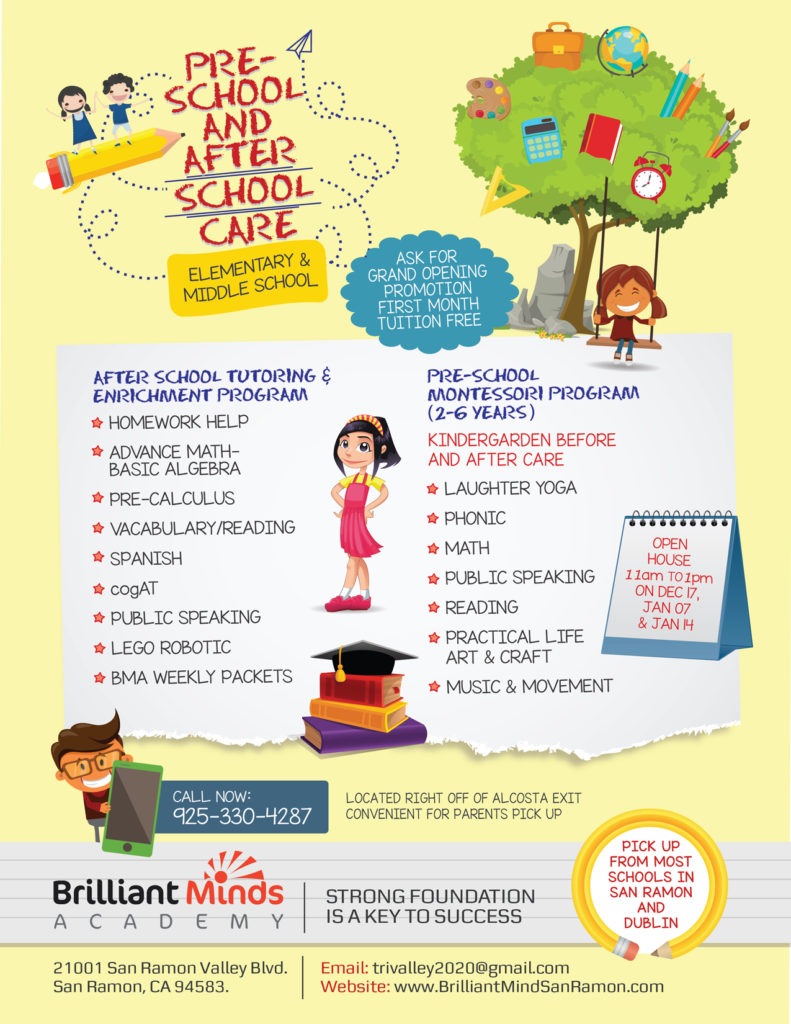 Brilliant Minds Academy SAN RAMON is located VERY CLOSE TO ALCOSTA EXIT This is a very short drive for students in the city of San Ramon and Dublin.
For many years, California has ranked 49 among the 50 states in its education system. Public schools consistently fall behind when it comes to Math, Science, Reading, and Grammar.
With Brilliant Minds Academy, you can ensure that elementary and middle school students accelerate academically with tutoring in private school level math and reading comprehension. Students can receive the tutoring and guidance needed to get into the top colleges. Our team includes people with immense teaching experience, as well as students who have recently graduated from Ivy League universities.
We are offering very high quality tutoring services at reasonable tuition fees. We ensure that our students perform at their highest potential.
Brilliant Minds Academy is the place where brilliance is nurtured.
Pre-School and After School programs